By: Isuru Parakrama
Colombo (LNW): Chairman of the Indian Oil Company (IOC) Shrikant Madhav Vaidya called on President Ranil Wickremesinghe over the weekend in a cordial meeting.
The IOC Chief met with the Sri Lankan President along with Secretary to the Indian Ministry of Petroleum and Natural Gas Shri Pankaj Jain.
During the meeting, Vaidya presented 500 IOC produced indoor solar cooking systems to Sri Lanka, in the presence of Indian High Commissioner to Sri Lanka, Gopal Baglay.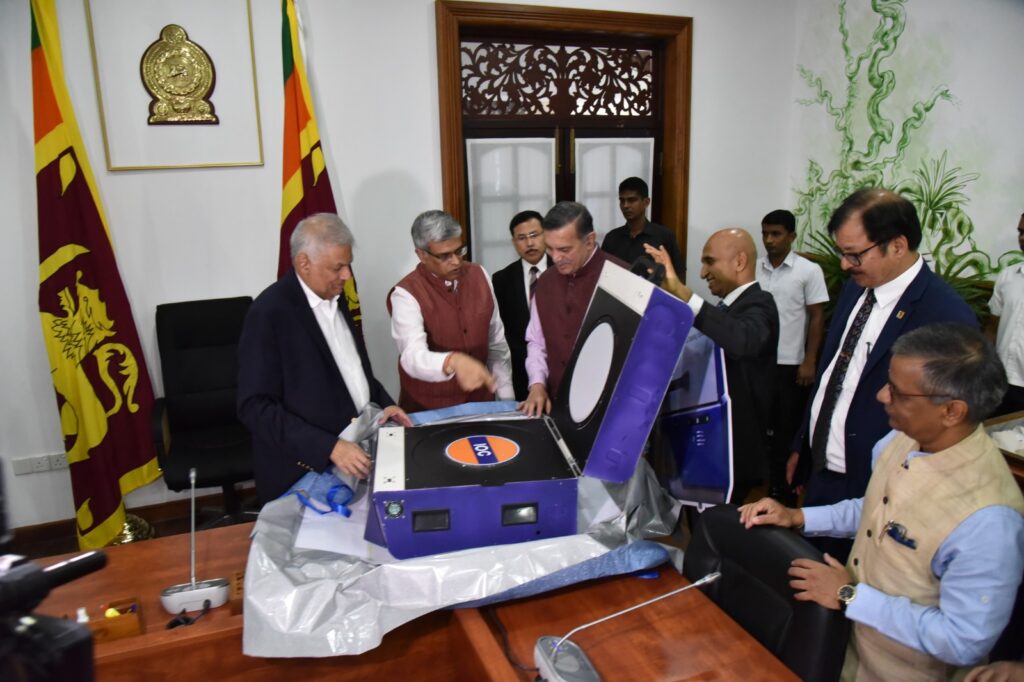 The IOC Chief also presented a unique jacket made of sustainable threads retrieved by recycling PET bottles under the neighbour country's 'Unbottled Initiative.'
Mr. Vaidya also attended an event to inaugurate three filling stations of Lanka IOC in Colombo, and the opening of the new premises was carried out remotely.