Ambassador-designate of Sri Lanka to the Hashemite Kingdom of Jordan, J.A.D.S.Priyangika Wijegunasekera assumed duties at the Embassy of Sri Lanka in Jordan on 23 January 2023.
Upon arrival at the Embassy in Jordan, Ambassador-designate Priyangika Wijegunasekera  was welcomed and greeted by the staff. Her assumption of duties was marked by a simple ceremony which commenced with the lighting of the ceremonial lamp by the Ambassador and other staff and traditional Sri Lankan cuisine were served on the occasion.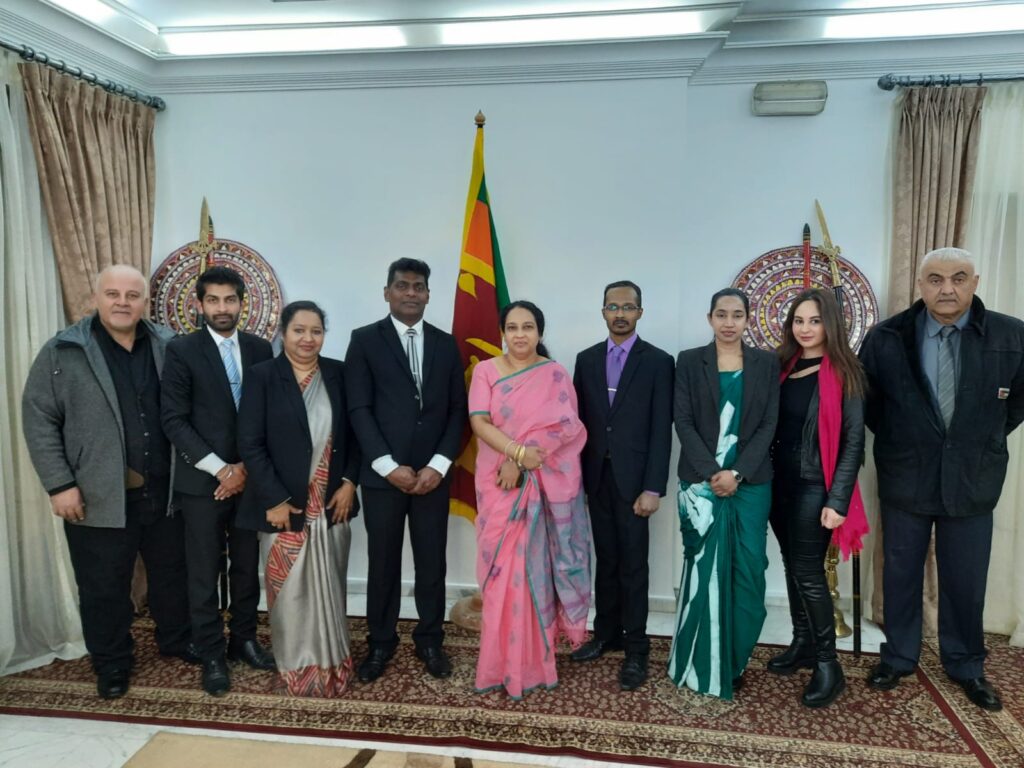 Addressing the staff, Ambassador-designate Priyangika Wijegunasekera thanked the staff for the warm welcome and expressed her optimism that the relations between Sri Lanka and the Jordan would be further strengthened and expanded into new vistas of cooperation during her tenure. The Ambassador-designate also highlighted the importance of engage with the Sri Lankan community always with a view to promoting Sri Lanka's image and interests in Jordan.
Ambassador-designate Priyangika Wijegunasekera counts 20 years in the Sri Lanka Foreign Service, having served in Sri Lanka Missions in Kenya, Lebanon and Consulate General in Toronto, Canada and was attached to the Consular Affairs, Overseas Administration, South Asia & SAARC Divisions in the Ministry of Foreign Affairs.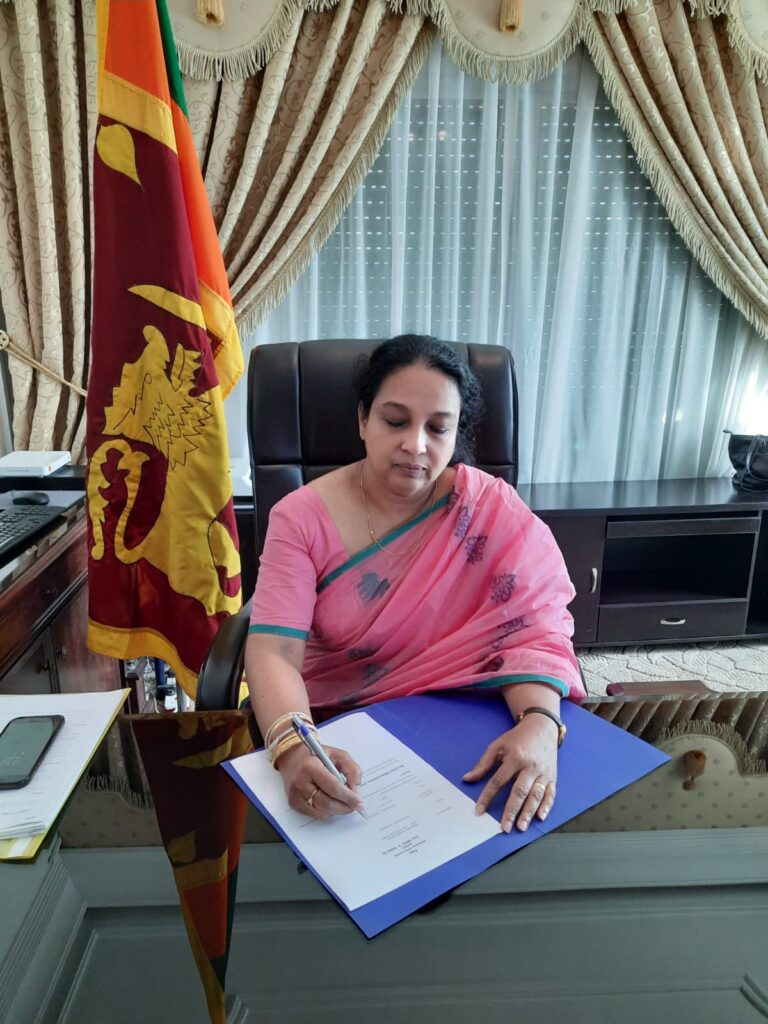 She is a graduate of the University of Peradeniya and has Masters in International Relations, Human Rights and Democratization from the University of Colombo and Political Science from the University of Kelaniya, Sri Lanka.
Embassy of Sri Lanka
Jordan
25 January 2023