The Public Utilities Commission of Sri Lanka (PUCSL) has come under fire as it has reportedly violated the assurance it had given to the Human Rights Commission of Sri Lanka (HRCSL) during a discussion held yesterday (25) that power cuts will not be imposed until the conclusion of the ongoing GCE Advanced Level Examination, by allowing the daily power cuts today (26).
During a discussion with the HRCSL yesterday, the PUCSL, the Ceylon Electricity Board (CEB) and other relevant authorities responding to electricity agreed not to impose power cuts during which the AL Examination is held.
However, many complaints received from the public that despite the assurance, power cuts were imposed today.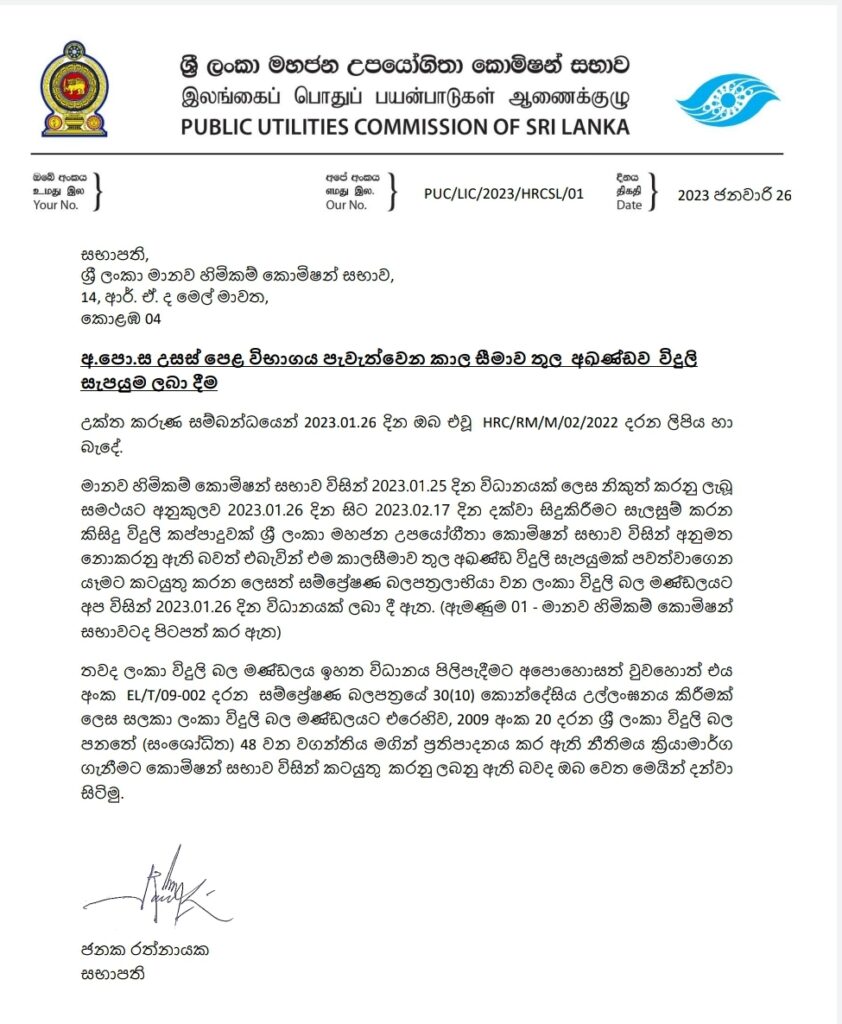 Parents and social activists lament that the government's insensitivity towards children amidst this most critical examination will endanger their future.
MIAP