An 11-year-old boy from Hatfield has achieved the highest possible score in a Mensa IQ test.
Methu Menuwara received a score of 162 and has surpassed the IQ score of scientists Stephen Hawking and Albert Einstein.
Born on July 4, 2011, Methu previously attended Hatfield Community Free School and went on to get accepted to attend a private school in London.
The preteen's parents were not surprised by his top one per cent score as they expected their son to be a high achiever.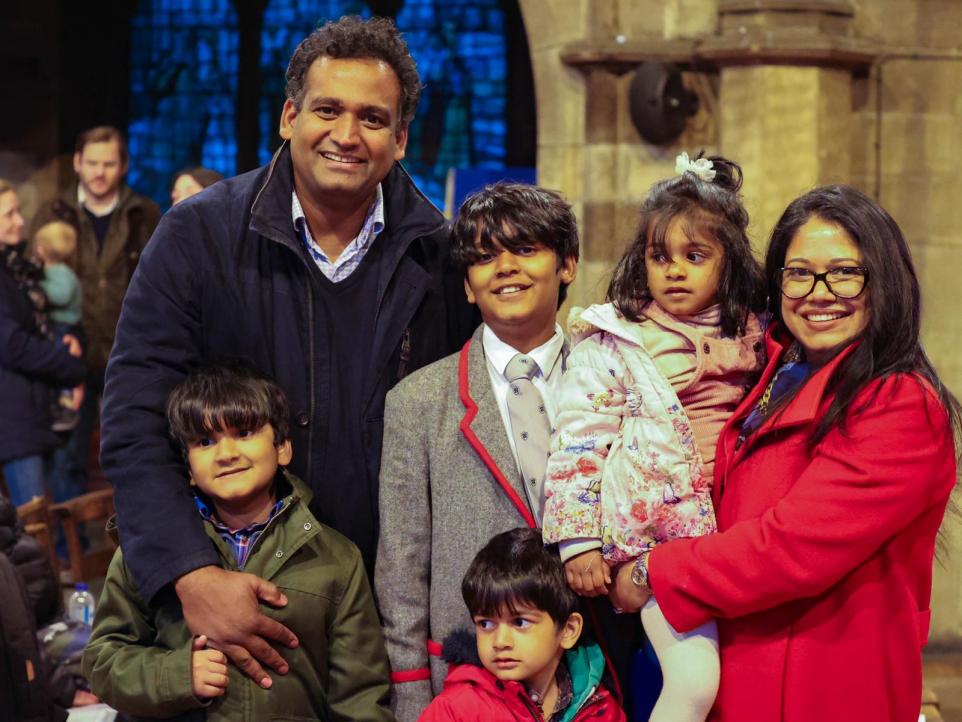 Dad Eranda Menuwara said: "A few weeks ago one of our friends forwarded us an article published about a little girl who achieved a 162 IQ score, which Methu read excitedly, and he asked us whether he can test his IQ as well."
Methu sat down for a two-hour test at Dulwich College in October to see what score he would get. His parents recently received a letter confirming Methu had also achieved a top score of 162 on the Cattell III B paper.
Eranda said: "We knew he would pass because when he was three and a half years old, he became the youngest person to recite the periodic table of elements.
"But we are so happy for him. When he was really young, we saw his abilities and we wanted him to continue to learn and go into a good career. We knew he was a bright child, but we did not know he would get a 162."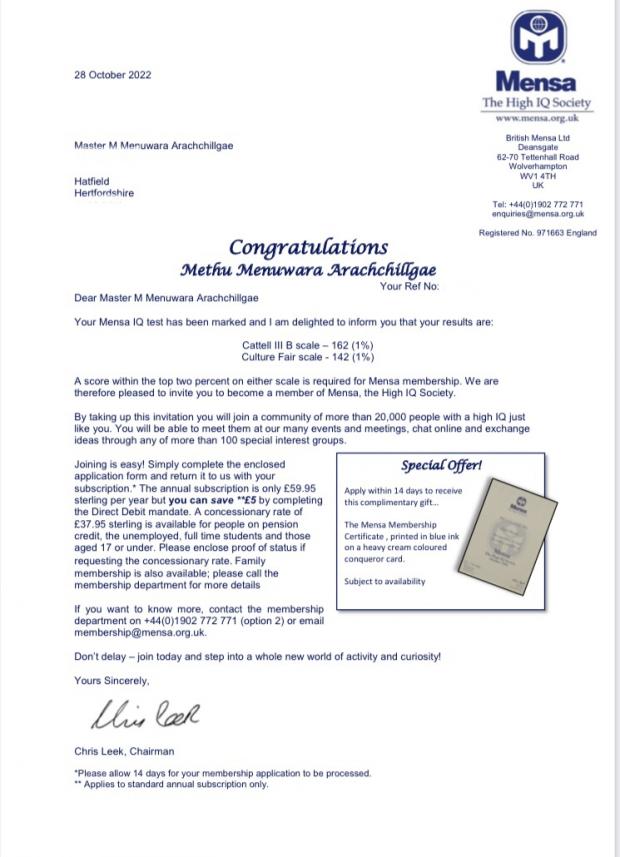 "Methu was very excited, but he is also very humble and does not want to show off. Even in his class with other students and his teacher, he is very quiet, but he is very happy with the result," Eranda added.
At a young age Methu told his parents he wanted to become a scientist or an astronaut, but as he grew older he took an interest in composing music, playing the piano, viola and singing.
Originally from Sri Lanka, Eranda said: "He composes at a perfect pitch and currently wants to get into music, so we'll see what happens."
The boy genius is not the only smart child in his family as Methu's three younger siblings also show traits of brilliance.  
Methu's seven-year-old brother received a similar CAT score to him and their father plans on adding all his children to the Mensa High IQ soceity as they grow up.